Investing in Winning Experiences.
Sportech have invested millions over the last ten years to significantly grow and enhance our Connecticut gaming venues and digital gaming platforms and to develop our innovative lottery and iGaming solution.
Download our business snapshot
We're proud to be in our third decade of delivering responsible gaming excitement and innovative gaming solutions.
Backing Responsibility
We pride ourselves on operating at the highest levels of integrity and working with governing bodies, regulators and official sporting bodies to provide sustainable and socially responsible betting.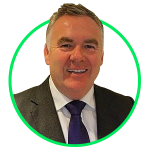 Richard McGuire
Executive Chairman
Richard first joined the Board of Sportech as a Non-executive Director in November 2016 and was appointed Executive Chairman in May 2017 and then in July 2019 was appointed Chief Executive. Richard stepped down between September 2021 and April 2022 when he re-joined the Board as a Non-executive Director and was appointed Non-executive Chairman on 14 April 2022. Richard has expertise in capital markets and the leisure and gaming industries and has held a number of non-executive directorships. Prior to joining Sportech, Richard was Chairman at Timeweave PLC, the joint owner of TurfTV. He also held the position of Non-Executive Director at Mitchells and Butlers PLC, one of the largest operators of restaurants and bars in the UK. He is currently also Chairman of GYG PLC and a Director of Grey Wolf Investments Limited.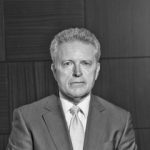 Clive Whiley
Non-Executive Director
Clive has over thirty five years' experience in regulated strategic management positions since becoming a Member of the London Stock Exchange. He has extensive main board director experience across a broad range of financial services, engineering, manufacturing, distribution, leisure, retail & mining businesses encompassing the UK, Europe, North America, Australasia, Middle East, and the People's Republic of China.
Mr Whiley is Chairman of Mothercare plc, China Venture Capital Management Limited, First China Venture Capital Limited & Y-LEE Limited and Senior Independent Director of Griffin Mining Limited. Formerly Chairman of Dignity plc and a Non-Executive Director of Grand Harbour Marina plc. Clive is the Senior Independent Director.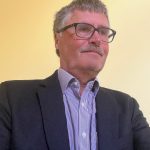 Paul Humphreys
Independent Non-executive Director
Having qualified as a Chartered Accountant in 1980, Paul has had a broad and varied executive career spanning more than 30 years at Board level, almost all of which as either Group Finance Director or CFO. Paul was Group FD of McLeod Russel Holdings, a listed engineering group, for ten years and Group FD of Care UK, a large health and social care provider, for more than 12 years, eight of which whilst the company was listed. Latterly Paul spent more than five years as CFO of JLA, a private equity backed provider of critical asset services. Paul now holds a small number of advisory roles at unlisted companies, as well as having served as an Independent Non-executive Director and Audit Committee Chair at Dignity Plc.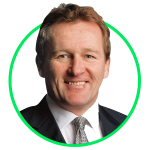 Ted Taylor
President of Sportech Venues
Ted was appointed President of Sportech Venues in 2010 and is responsible for Sportech's venues and digital betting channels in Connecticut. Prior to that appointment, Ted was Managing Director of The Football Pools and Head of Business Development with specific responsibility for e-Gaming. Ted has significant commercial, technical and pool betting experience from his time as Operations Director of Arena Leisure PLC and previously with Harry Ramsdens PLC.