0
YEARS
Delivering advanced lottery solutions
0
THOUSAND
Lottery players on our platforms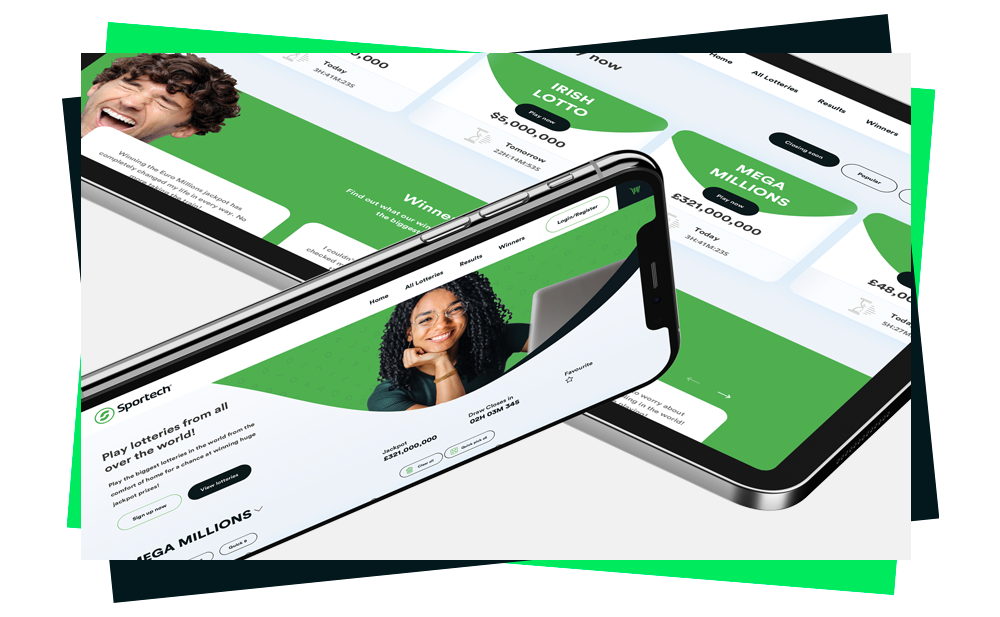 Sportech is the trusted B2B lottery partner to some of the biggest regulated gambling companies in the world, with solutions for online and iLottery.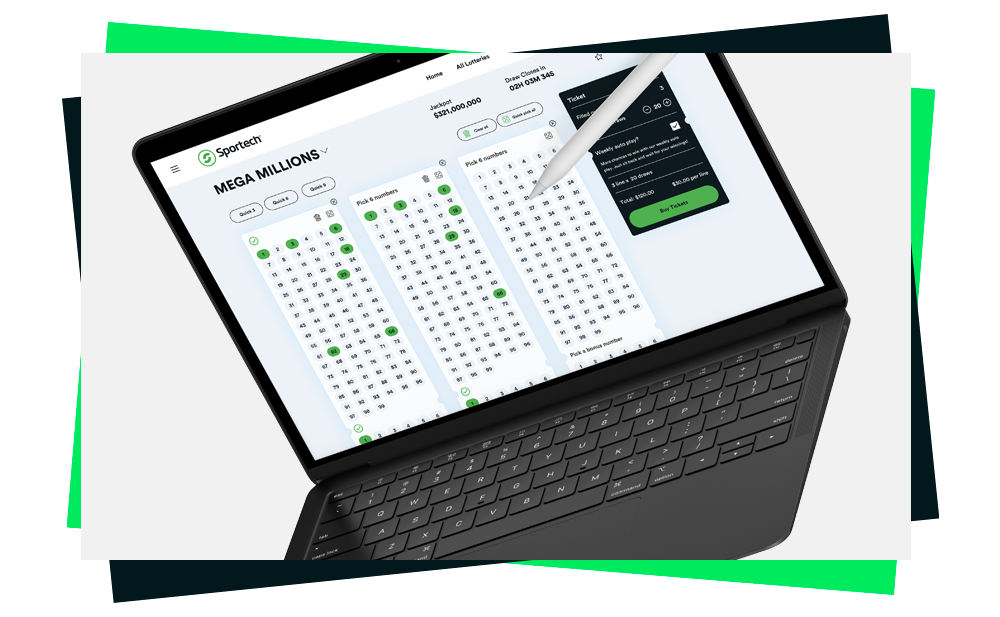 Sportech is on a mission to make online lottery games more appealing, more accessible and, most importantly, more fun. Our 200+ multi-currency, multi-lingual lottery games give players access to life-changing jackpots from the world's richest lottery games.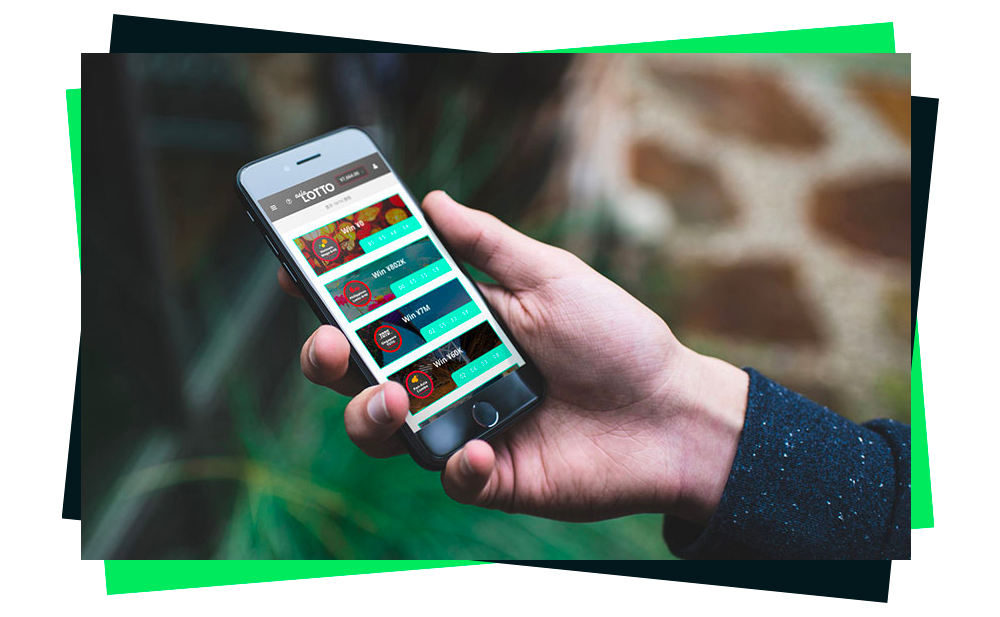 We push the boundaries of innovation, offering the latest, fastest and most dynamic tools to help our clients drive their lottery business forward with a complete plug-and-play platform that works on all devices, can be integrated with remarkable simplicity, and is underpinned by a robust gaming management system.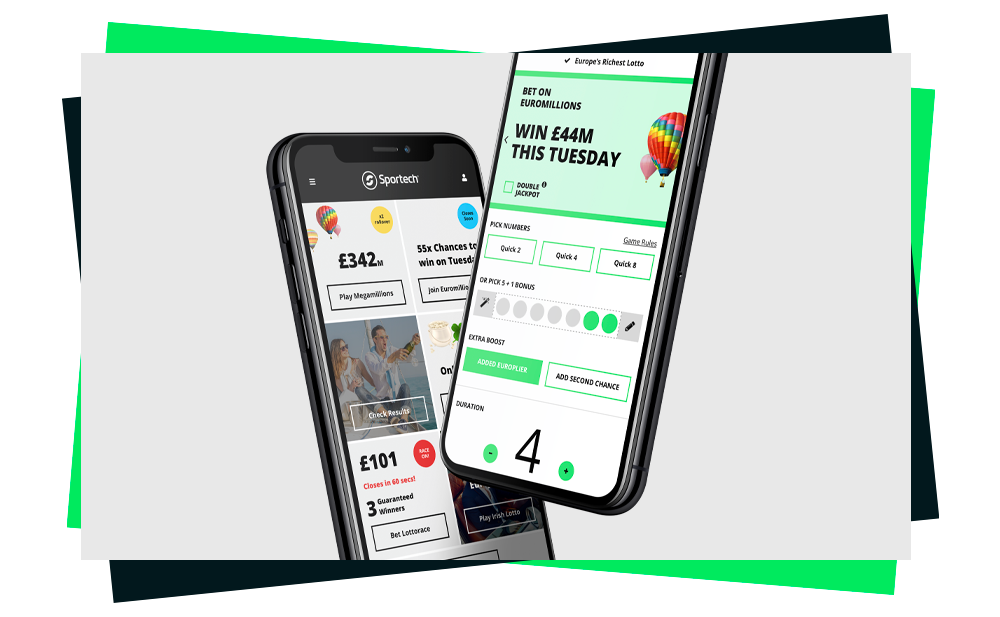 Our platform allows clients to measure every touch point of their lottery business in real-time, take control of their valuable data, and know how to optimise communication strategy, all in one place.
Learn More About Sportech's Lottery Capabilities
Visit our website to learn more about how Sportech can provide you with a complete lottery solution that works for you.
Learn More