Bolts 50:50 Raffle Hits $160K!
Update from Sportech's Bump 50:50 :
Here is our President of Bump 50:50, Dan Tanenbaum celebrating Tampa Bay Lightning Bolts 50:50 All-Star Raffle hitting $160K at the weekend.
The final jackpot totalled at $276,414.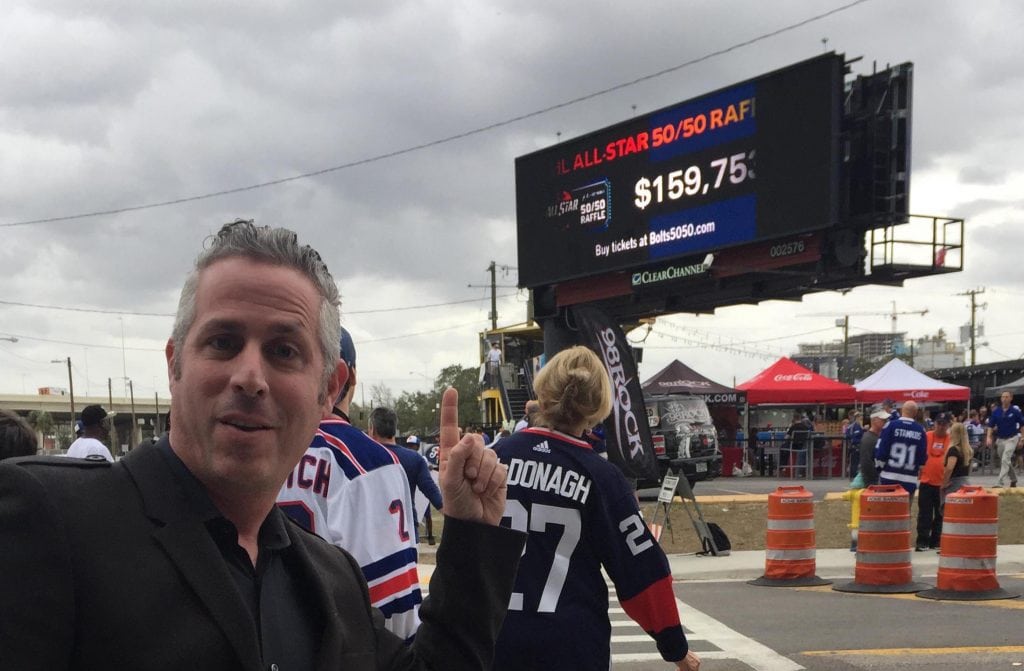 For more information about Bump 50:50 and their electronic raffle systems, visit the Bump 50:50 website.
SaveSave
SaveSave