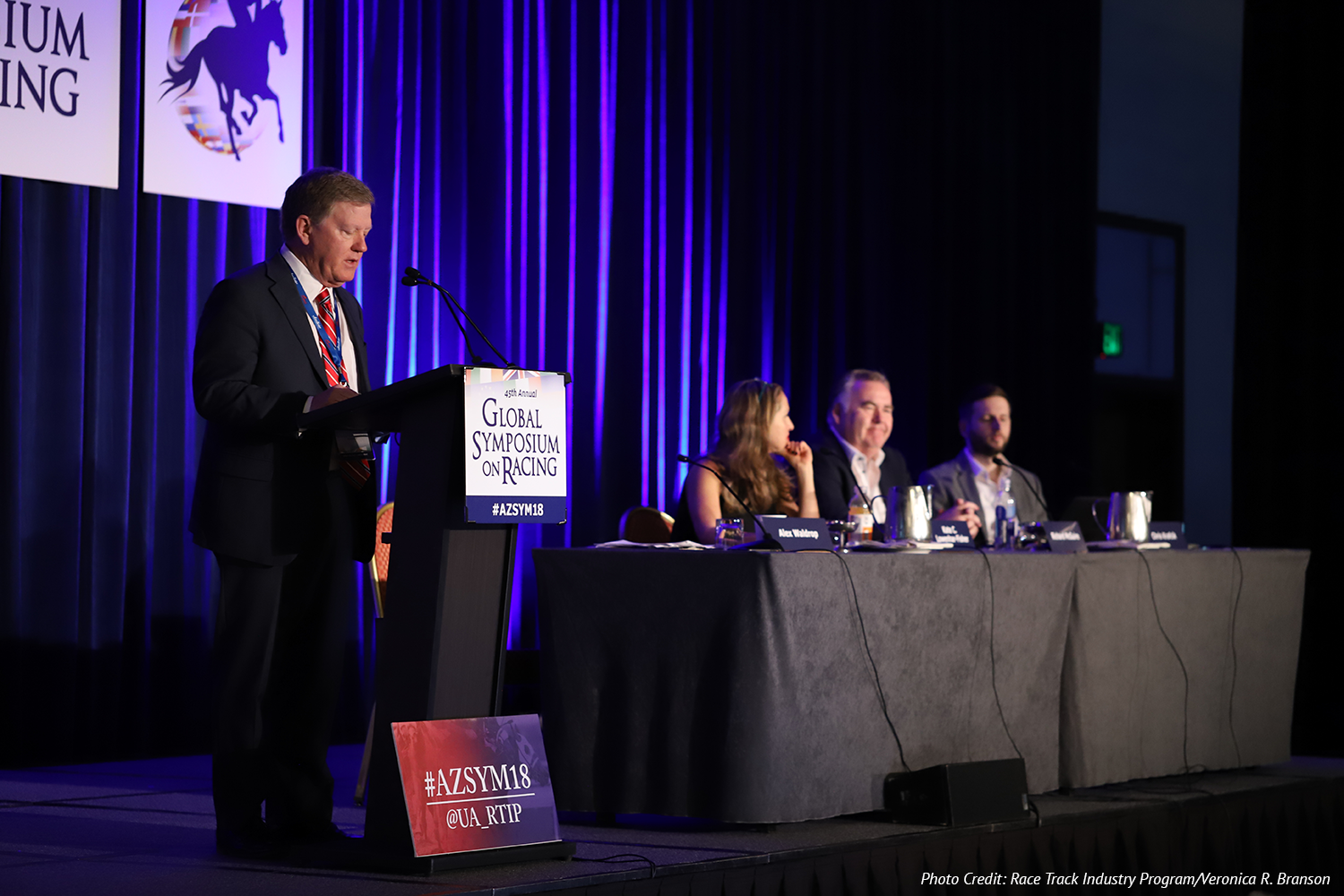 An Update from Sportech Racing and Digital
Sportech Racing and Digital proudly sponsored the recent Global Symposium on Racing hosted by the University of Arizona Race Track Industry Program. The event brought professionals from the horse racing and sports betting industries together to discuss the quickly-evolving environment of sports and gaming entertainment in the US and abroad.
Sportech supported the event through sponsorship and an exhibit with the attendance of our Senior Management and Sales & Business Development teams.
The Sportech exhibit showcased our full range of betting technologies including our new sports betting platform as well as our Quantum™ System software, with its continually expanding capabilities for global commingling, our latest betting devices, our recently-updated G4 white label betting website, and our Digital Link® mobile betting suite.
Sportech PLC Executive Chairman, Richard McGuire, also spoke on the "Sports Betting: Coming to a Jurisdiction Near You?" panel, offering expert opinion and advice on the opportunities and threats to the industry.
Richard started off by stating that "Sports betting is an incredible opportunity to diversify your business. The time is now. You have everything in place to move sports betting forward."   He added, "Horse racing and sports betting can coexist if the two are fully integrated." In his final remarks he told the audience of several hundred attendees that "Racetracks have the infrastructure to offer sports betting, and I would encourage tracks to do that."
For more on the Symposium and its panel discussions find articles from BloodHorse here and Thoroughbred Daily News here.
For information on how to get started with licensed US Sports Betting or about any of Sportech Racing and Digital's wide range of betting products and services, contact us.