Fans Celebrate the Big Game at Bobby V's Stamford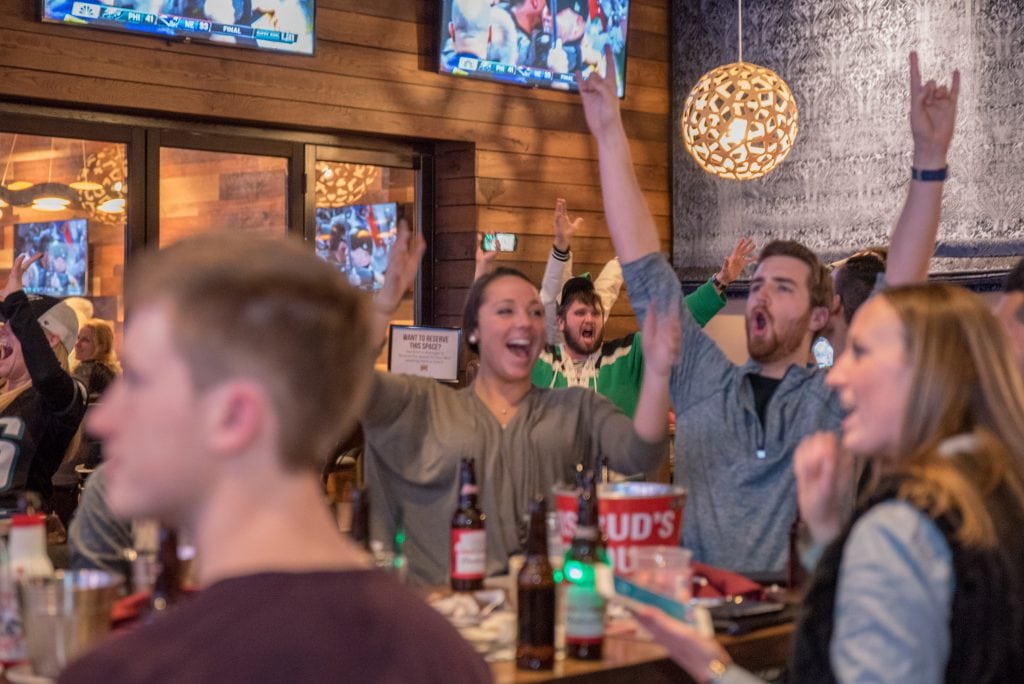 Update from Sportech Venues:
Last Sunday, Sportech Venues' Bobby V's Restaurant and Sports Bar in Stamford, Connecticut saw fans of Philadelphia and New England celebrating the big game, a scene set perfectly for an amazing game day experience for all.
The capacity crowd was surrounded with over 200 HD TV's showing the game as they enjoyed food from Bobby V's scratch-made menus, signature drinks, and a hard-to-beat party atmosphere.
Sportech's Winners venue, located on the second floor of the facility, hosted guests whilst they enjoyed betting on and watching the day's racing leading up to and throughout the big game.
For more information on Sportech Venues and Bobby V's, visit the Sportech Venues page or the Bobby V's Stamford website.