Montreal Canadiens Hit Record Jackpot With Bump 50:50!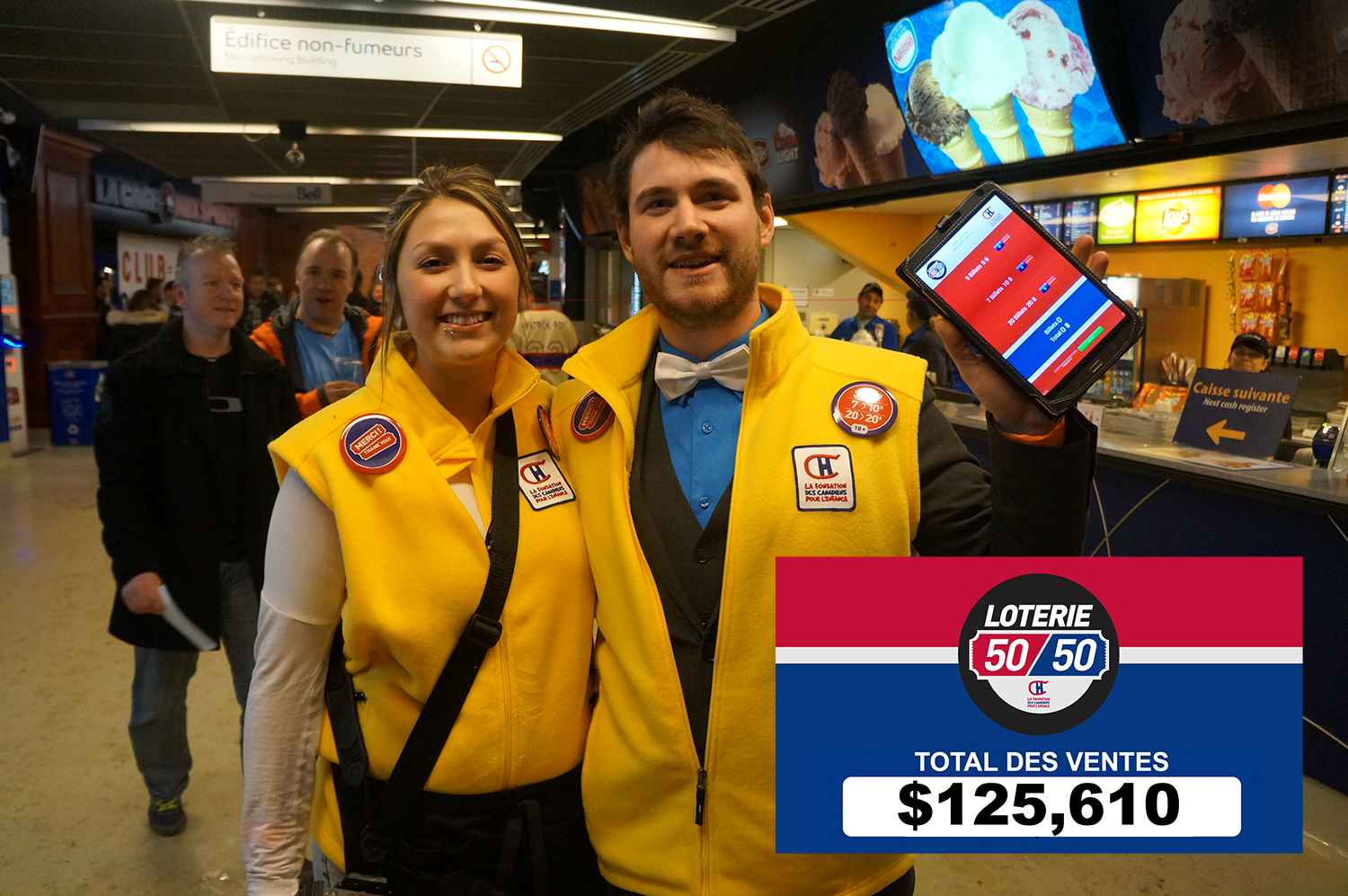 Update from Sportech's Bump 50:50
 Bump 50:50 customer the Montreal Canadiens hit a record jackpot on February 2nd, using the Bump 50:50 platform to reach their all-time highest regular season jackpot of CN$125,610.
The 50/50 raffle tickets are sold in the Bell Centre by Foundation volunteers from Montreal Canadiens Children's Foundation and, as with all 50/50 raffles, half of the jackpot went to the lucky winner and the other half to fund the foundation's charitable mission.
For more information about Bump 50:50 and their electronic raffle systems, visit the Bump 50:50 website.