First-Ever Peach Bowl Jackpot Topples $200,000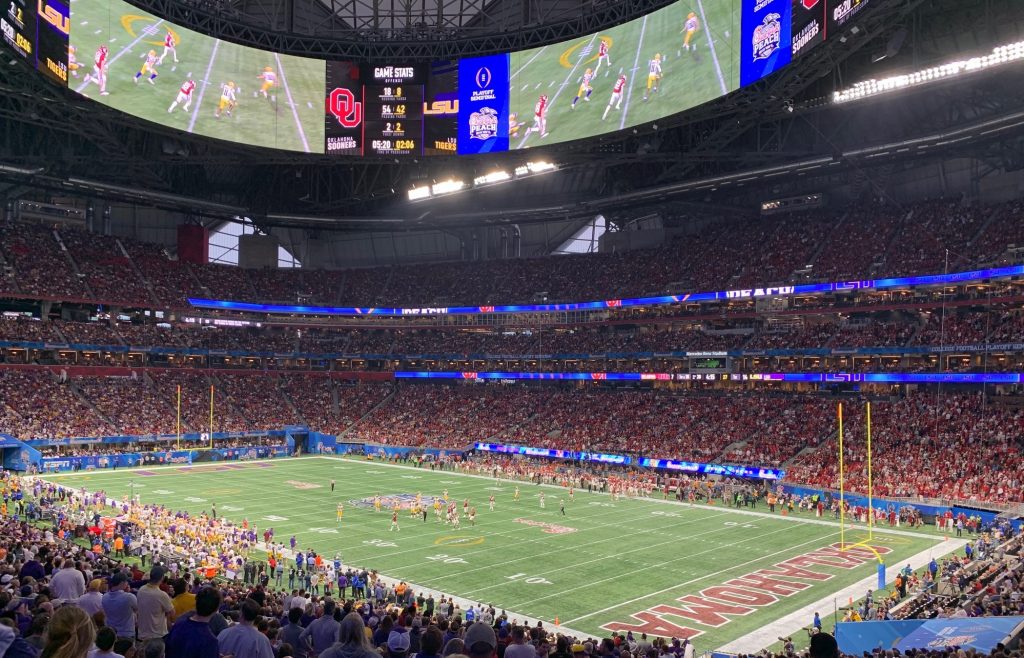 Update from Bump 50:50
Bump 50:50, a division of Sportech Racing and Digital, partnered with the Peach Bowl for their first 50/50 charitable fundraising raffle at the Mercedes Benz Stadium, Atlanta on December 28th. Using the Bump 50:50 platform the first-ever Peach Bowl jackpot toppled $200,000.
The 50/50 raffle tickets are sold in the Mercedes Benz Stadium by Foundation volunteers from Children's Healthcare of Atlanta and, as with all 50/50 raffles, half of the jackpot went to the lucky winner and the other half to fund the foundation's charitable mission.
Bump 50:50 provides a package of electronic raffle technologies and services that is proven to help charitable foundations implement successful electronic 50:50 raffles. Bump's signature implementation and marketing package helps maximize the potential of its clients' 50:50 raffle programs, generating record-setting jackpots, like this first-ever jackpot Saturday, for teams, special events, and charitable organizations.
For more information about Bump 50:50 and their electronic raffle systems, visit the Bump 50:50 website.