Sportech Integration Facilitates the Sale of Horseracing Bets via Danske Spil Terminal Network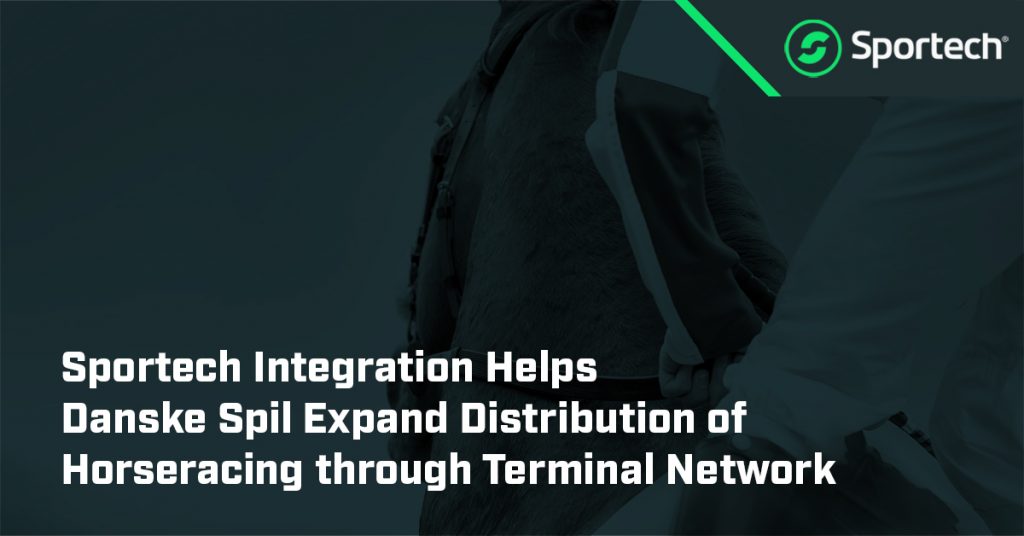 Sportech Racing and Digital, a division of Sportech PLC, is pleased to announce the successful integration of its Quantum™ pari-mutuel betting solution with the Danske Spil network. This integration, completed in cooperation with Scientific Games Corporation, will allow Denmark's national gambling company to process pari-mutuel bets on horseracing through an extended number of retail points of sale.
Danske Spil is a long-term Sportech client, utilizing Sportech's Quantum™ System, the world's most widely deployed pari-mutuel betting system, for retail and online pari-mutuel betting. The integration with Danske Spil terminals supplied by Scientific Games Corporation will extend the retail network for pari-mutuel betting on horseracing to an additional 600 retail outlets throughout Denmark, beginning in 2021.
Bruno Gay, Sportech's Senior Vice President Sales and Business Development EMEA, remarked: "Sportech is pleased to complete this key integration project that will allow our client, Danske Spil, to significantly increase distribution of its horseracing bets.
"The integration of Sportech's Quantum™ System with terminals supplied by Scientific Games also opens the door for future opportunities to extend pari-mutuel pools betting on horseracing and other sports through their terminal network."
Niels Erik Folmann, CEO of Danske Licens Spil A/S stated, "We are pleased with the coordinated effort by Sportech and Scientific Games to make this growth initiative a reality for Danske Spil. The expansion of our horseracing pools will offer exciting new content to more players and generate additional support for the horseracing industry in Denmark."