Sportech's Bump 50:50 Secures Gaming Supplier Registration in Alberta, Canada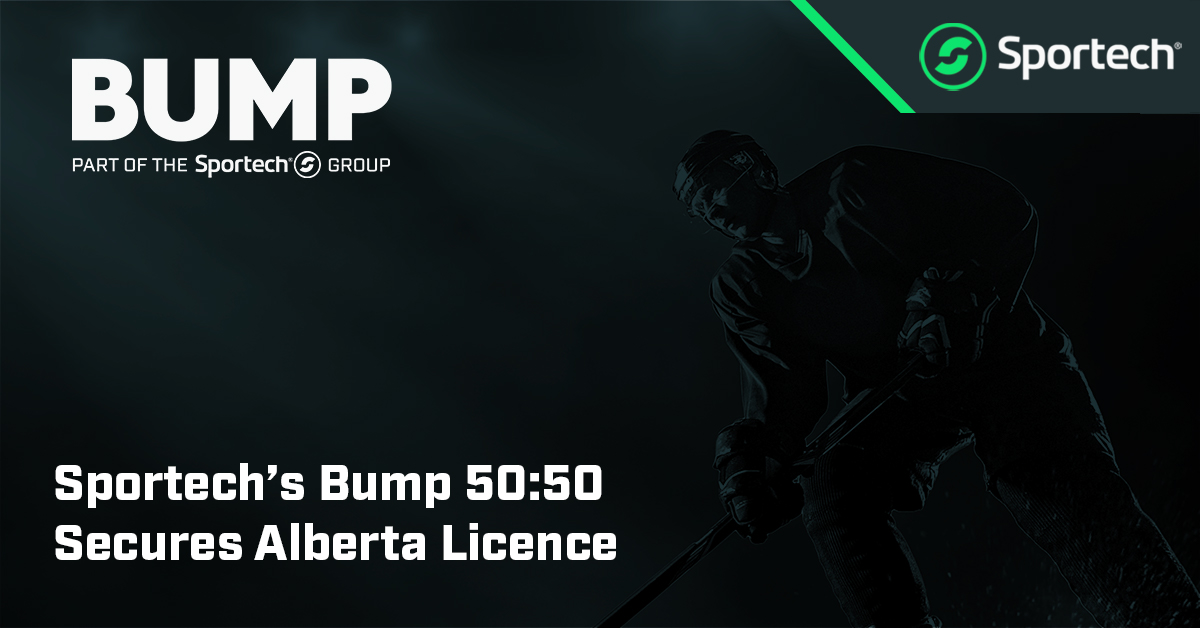 Sportech's Bump 50:50 is pleased to announce that it has secured approval for registration to deal in gaming supplies from Alberta Gaming, Liquor and Cannabis (or "AGLC"). This registration is required in order for Sportech's Bump 50:50 to conduct charitable 50/50, progressive jackpot, and other raffles in the Canadian province of Alberta.
Dave Kurland, President of Bump 50:50, remarked: "We're very pleased to have secured this important registration in Alberta and to be in the position to further expand our client base into yet another Canadian province.
"As of June 2020, Bump 50:50 had grown our client list significantly, to 135 clients, many of them in Canada. We are now looking forward to introducing our proven platforms for digital and in-person raffles to the charitable organizations of Alberta."
About Sportech's Bump 50:50
Sportech's Bump 50:50 provides technologies and services that allow foundations, many affiliated with professional and collegiate sports teams and with non-profit philanthropic organizations, to offer innovative digital 50/50 raffle programs in stadiums and online. Charitable raffles harness the passion of sporting and entertainment events to help foundations raise funds to support their philanthropic missions. The raffle winners and the foundations share the net raffle proceeds equally, making both partners in the success of the program.