Sportech is Speaking Out on Connecticut Sports Betting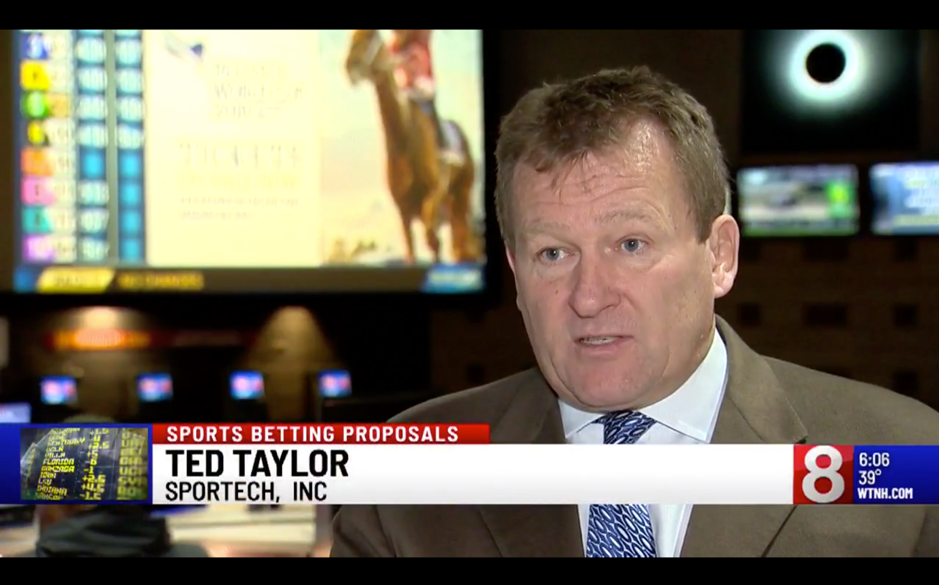 Update from Sportech Venues
On January 16, 2019, Ted Taylor, President of Sportech Venues in Connecticut, spoke with News8 Connecticut to put forward Sportech's position that as one of the State's licensed betting operators, and a ready and regulated outlet for safe and legal betting in Connecticut, Sportech should have a seat at the table as sports betting is considered by State legislators.
Mr. Taylor cited the $600 million in annual sports betting conducted by Connecticut residents through illegal, unregulated operators and added, "Because of existing security and technology we have already invested in these tightly regulated facilities, [Sportech] are a logical place for legal sports betting in Connecticut".   He also noted that legislation legalizing and regulating sports betting in Connecticut will bring current illegal activity into a legal framework while also quickly allowing the state to drive tax revenues.
To view the full video, visit News8 Connecticut here.
Sportech is playing a key role in the larger conversation about sports betting in Connecticut.  For more voices in the Connecticut sports betting debate, find more interviews here and here.
To learn more about Sportech's position on Sports Betting in Connecticut, visit www.sportsbettingforconnecticut.com.