Sportech Launch G4 Website in Peru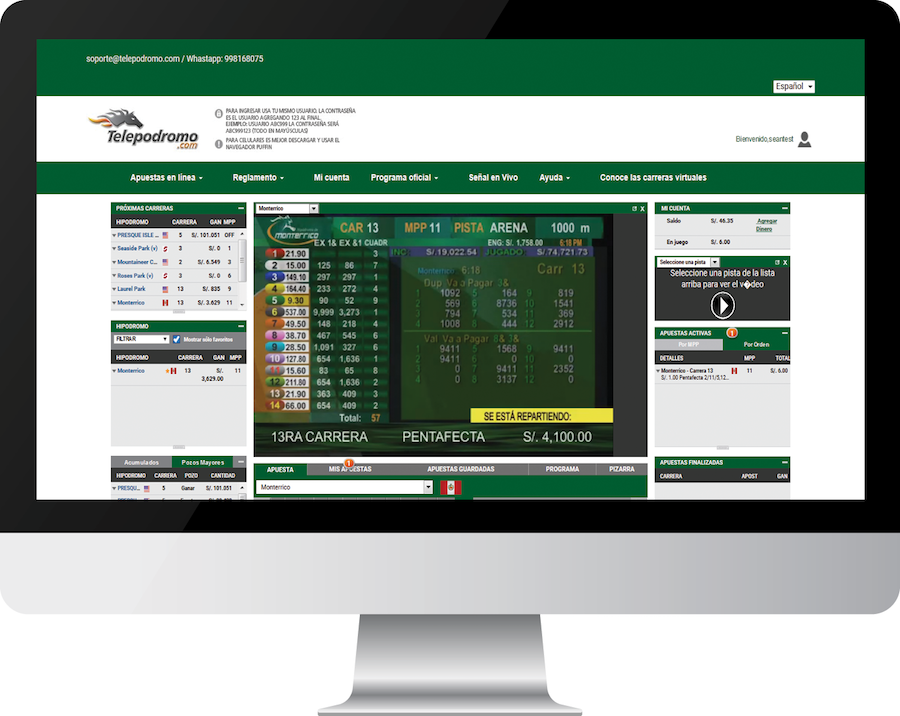 Update from Sportech Racing and Digital:
Sportech Racing and Digital is pleased to announce the launch of a new G4 betting website for its long-term customer the Jockey Club del Peru.
The adoption of Sportech's latest-generation G4 betting website offers users G4's intuitive betting interface and dashboard-style one-page website, up-to-the-minute pool and odds information, exacta matrices, and will pays.
Sportech Racing and Digital also delivered new betting technologies on-track with the Sportech Tablet, an account-based self-service device.
The new Jockey Club del Peru website is Sportech Racing and Digital's first web-based offering of Virtual Racing, which will complement Monterrico's local racing by providing engaging and entertaining wagering experience in extended hours.  It is also Sportech's first Spanish language G4 website.
The new website is an excellent opportunity to expand beyond the Jockey Club del Peru's current 80+ OTB (off track betting) network to reach fans in all of Peru.
In addition to the betting section of the website, G4's content management and administrative systems will allow Local Peruvian staff to provide racetrack information and customer relations services for Peruvian racing fans.
For more information about Sportech Racing and Digital, its self-service betting technologies and its Digital platforms for web and mobile betting, visit the Sportech Racing and Digital website.