Sportech Testifies to Need for Sports Betting Legislation in CT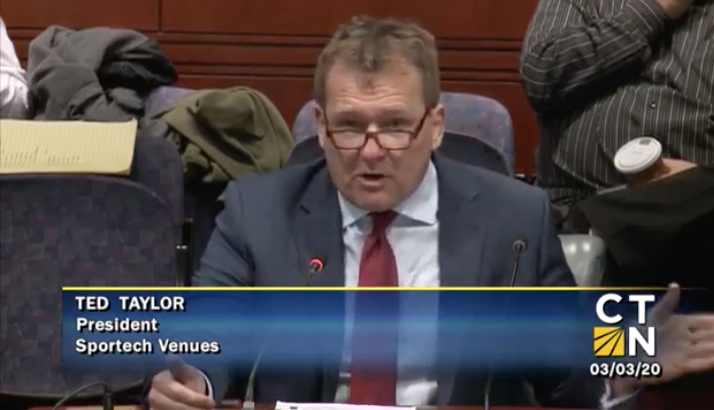 On Tuesday March 3, 2020, members of the Sportech Team – Richard McGuire, CEO; Rich Pingel, CLO; and Ted Taylor, President of Sportech Venues – went before the Connecticut General Assembly's Public Safety and Security Committee, which oversees legislation related to gaming in the State. The team was there to testify, on behalf of all Sportech employees in Connecticut, to the need for common sense, equitable Sports Betting legislation.
Ted Taylor, President of Sportech Venues, stated in his testimony,
 "We view this legislative session as a critical juncture for the gaming industry in Connecticut and an opportunity to permit local operators – existing partners of the State for many years – the right to compete effectively against…illegal markets and surrounding states [that have already legalized the activity]."

Sportech CEO Richard McGuire submitted written testimony that further reiterated Sportech's consistent position on Sports Betting in Connecticut; that the State should authorize the four existing licensed gaming operators – including Sportech – to offer online and retail Sports Betting with appropriate taxation and regulation.
CEO McGuire wrote in support of a bill raised to legalize Sports Betting, stating,
"The approach outlined in Bill 5168, to license the existing gaming partners to offer Sports Betting, provides consumers a competitive choice; critical to a healthy legal Sports Betting marketplace, will protect jobs, drive incremental State revenue from established licensees, and tackle the illegal market."
Continue to watch this space for updates on the status of Sports Betting in Connecticut.