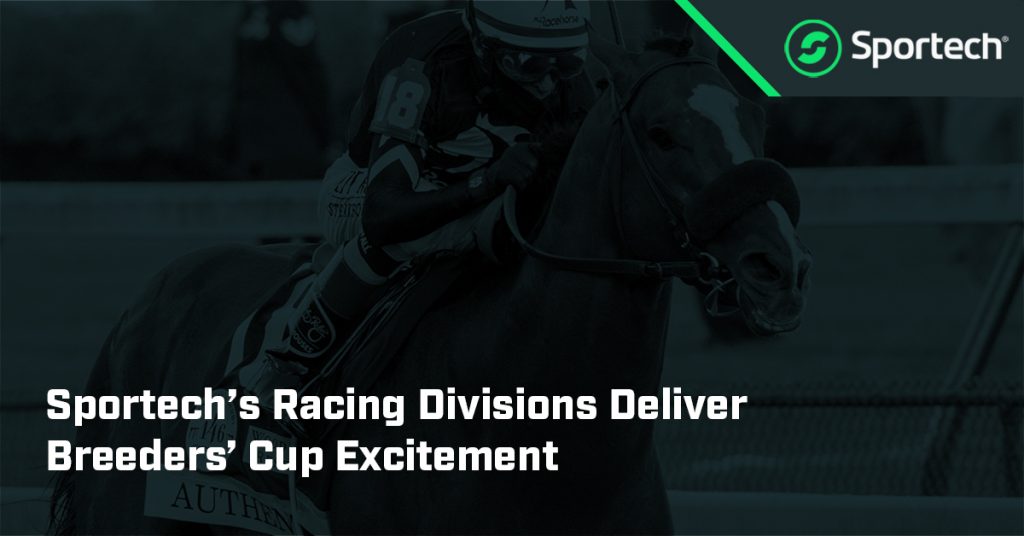 Sportech's pari-mutuel businesses delivered yet another successful Breeders' Cup weekend for Racing clients across the globe and for consumers who experienced the excitement of the Breeders' Cup at Sportech's Connecticut Winners venues and at MyWinners.com.
Sportech's Quantum™ System software and its Global Quantum™ Data and Operations Centre in New Jersey processed more than 83 million individual transactions over the Friday and Saturday racing days, once again demonstrating the robust processing capacity and operational proficiency of the Sportech Quantum™ Tote platform.
In Connecticut, Sportech Venues – home of legal retail and online betting in the State – provided consumers with safe, socially distanced betting at its retail locations and at MyWinners.com, with online channels generating a larger share of overall betting than in prior years.
For more information on Sportech Venues and Winners, visit MyWinners.com. For more information about Sportech's Quantum™ System solution for pari-mutuel betting, visit  www.sportech.net.