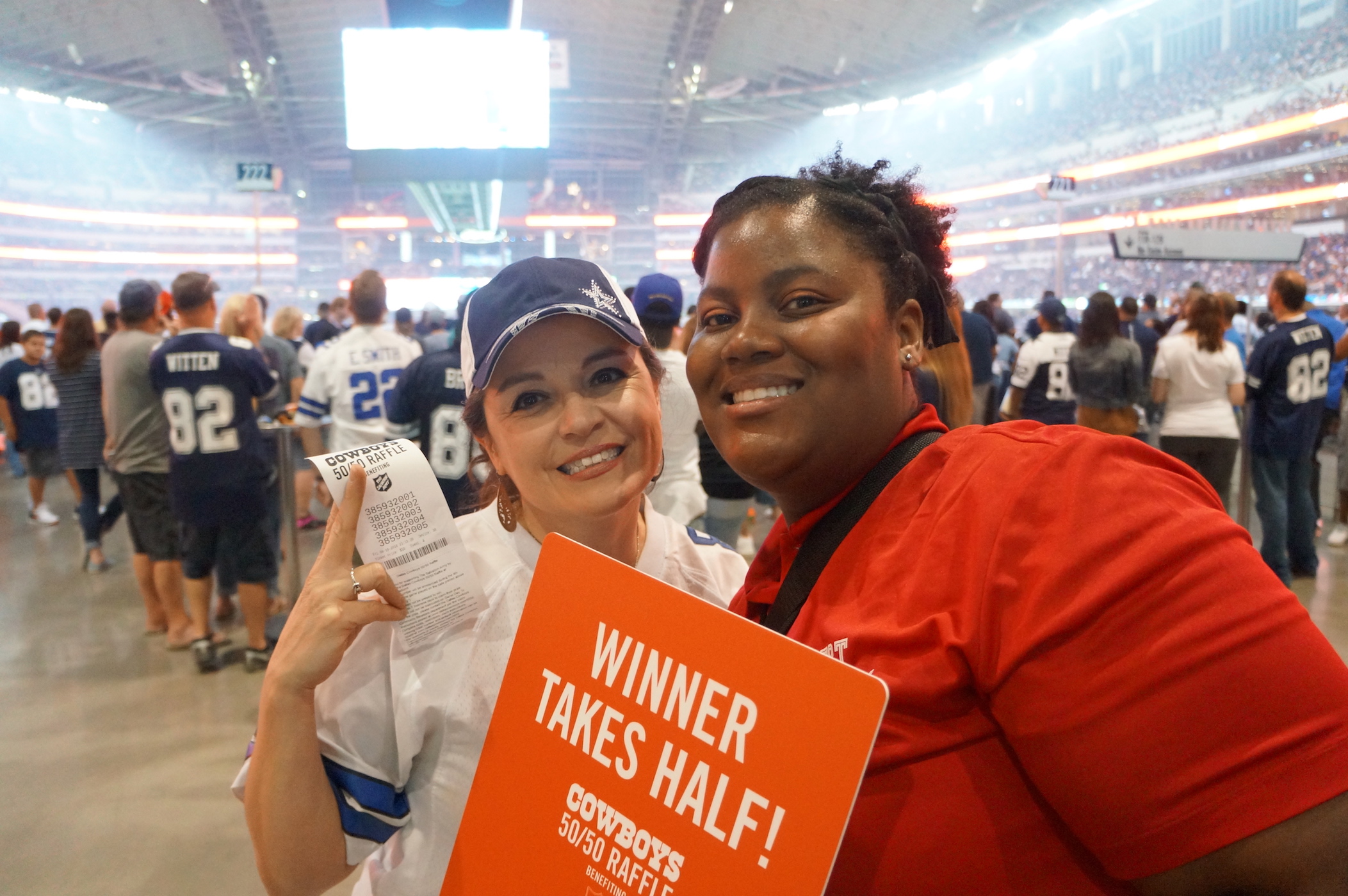 Update from Sportech Bump 50:50
Bump 50:50, a division of Sportech Racing and Digital, is happy to announce the renewal of their contract with the Dallas Cowboys. Bump 50:50 will continue to provide the technology and services to conduct 50/50 charitable fundraising raffles at Dallas Cowboys home games.
Bump's  proven package of technologies and services – including point-of-sale software and hardware, a triple-redundant central system for real-time raffle processing, and Bump's signature jackpot-boosting implementation package – helped generate total cumulative jackpots of over $1.4 million for the Cowboys over the first contract term with a single event jackpot high of $146K.
With a roster of eight NFL® team heading into football's regular season, our team at Bump 50:50 are thrilled to extend this important contract and to continue to provide raffle technologies and services that help maximize the Cowboys' 50/50 raffle program.
For more information about Bump 50:50 and their electronic raffle systems, visit the Bump 50:50 website.